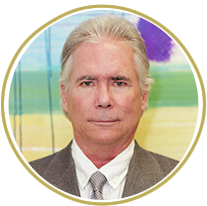 Cary Fitchey
Advisor
Mr. Fitchey brings over 30 years of extensive experience in private equity and operations having founded and managed various investment funds and companies in the U.S., Europe and South Africa, with total invested capital of over $2 billion.
He has served as the Managing General Partner of British Pacific Partners, a Los Angeles-based advisory firm and merchant bank and was the founder and Managing Partner of M Plus Capital Partners LP, a $100 million leveraged structured equity fund. Previously, Mr. Fitchey was a co-founder and Senior Managing Director of St. Cloud Capital LLC, a Los Angeles based Debenture SBIC. He was also a co-founder and Chairman/CEO of European Capital Ventures plc, a London-based equity fund focused on creating and building pan-European companies. In addition, Mr. Fitchey was also a co-founder and Partner of Dartford Partners LLC, a San Francisco based entity which created Aurora Foods. In addition, as part of Dartford, he formed, raised the unique funding, and provided onsite management of a new independent PepsiCo bottler in South Africa, which became the first major American brand to re-enter South Africa in 1994 post-Apartheid.
Mr. Fitchey started his career in consulting as a Vice-President with AT Kearney and Strategic Planning Associates. He was subsequently a corporate Vice-President at PepsiCo where he was responsible for all planning and corporate acquisition related activities.
Mr. Fitchey currently is Chairman of three private companies and sits on various corporate and charity boards.